Hanoi International Mother & Baby Association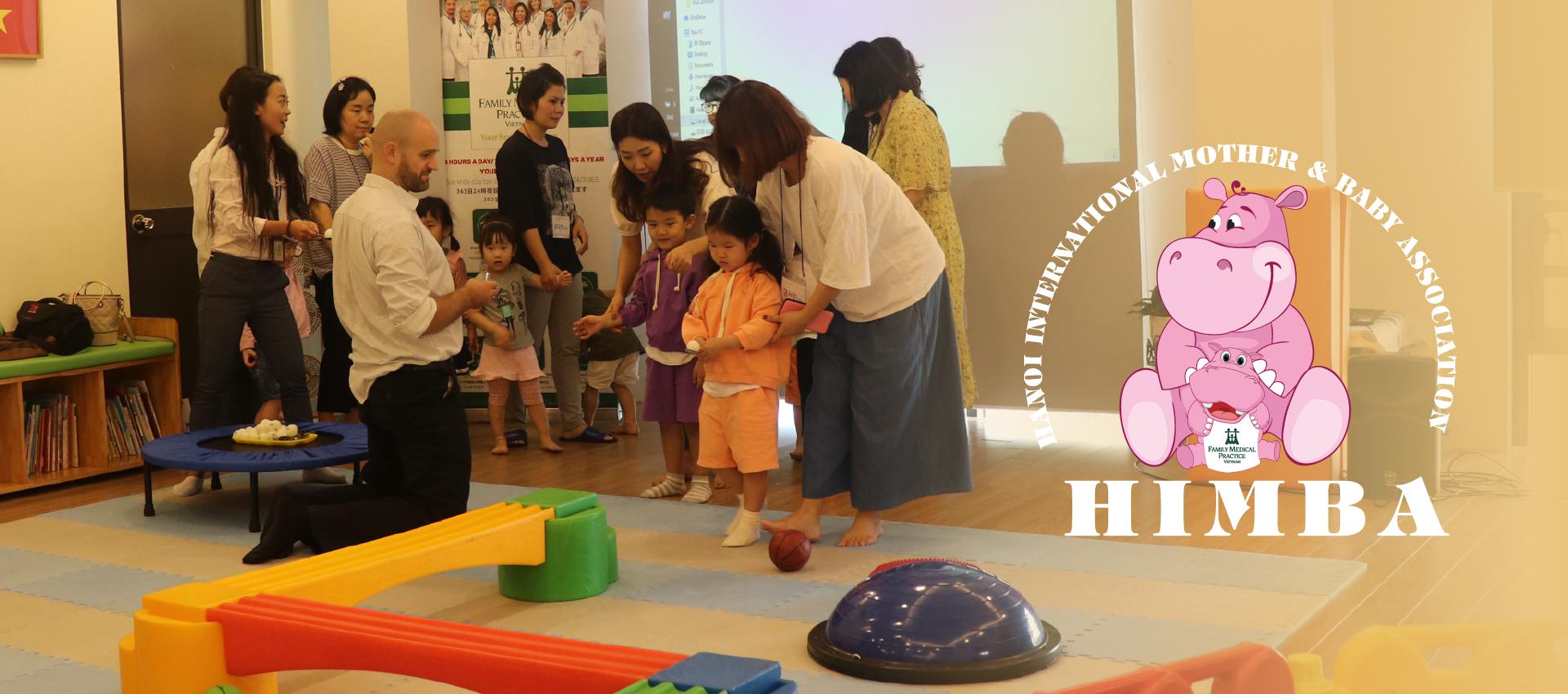 If you're the mother of a baby or are expecting, you may wish to join our HIMBA group—the Hanoi International Mother & Baby Association. HIMBA aims to provide prenatal and postnatal advice, support and companionship in the early years of parenting, discussing a range of topics over coffee, tea, and cakes.
Bring your babies for group play while the various health issues are discussed at the FMP Hanoi event space—such as child development and milestones, breastfeeding, sleep, vaccinations, and a plethora of other topics open for sharing and discussion.
HIMBA gatherings are hosted in English, Japanese & Vietnamese by FMP physicians Dr. Hiroshi and Dr. Ian Santos, Nurse Le Hong, Nurse Chika Watanabe… depending on availability.
Dr. Ian Santos studied her medical degree at the University of the East Ramon Magsaysay Memorial Medical Center and was head of the Health Care Unit of Don Bosco Technical Institute in Makati City, the Philippines.
For registration, please contact us at the Family Medical Practice Hanoi Facebook Fanpage or hanoi_info@vietnammedicalpractice.com, or follow us on the mentioned channels for more information.