Approach to Road Accidents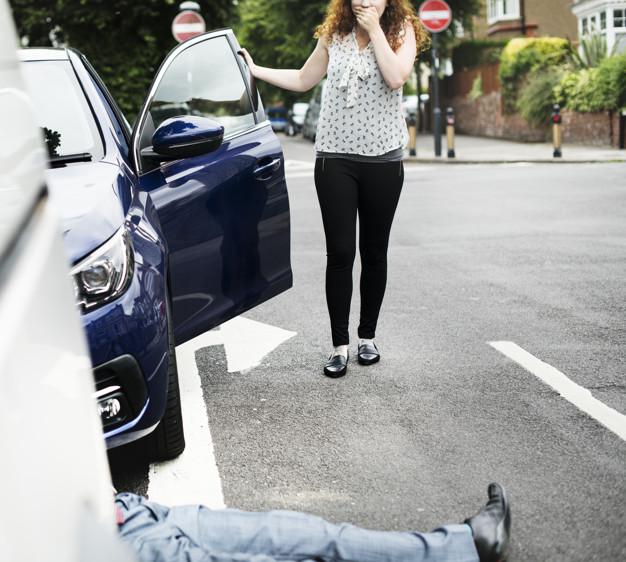 Road accidents are a major cause of injury and death in Vietnam. Recent statistics from the National Traffic Safety Committee show that road crashes kill almost one person every hour. More than 9000 traffic accidents occurred in the first half of this year, killing nearly 4100 people and injuring more than 7000. Foreigners are involved in 500 accidents every year, and should drive with extreme caution if not familiar with local driving conditions.
Non-serious Accidents
Even if there are no significant injuries following an accident, it's still mandatory (by law) to contact the police (113). If you're insured, you should also contact your insurance company immediately for guidance.
Drivers are expected to submit to the police and insurance firms:
Name
Address
Driver's licence number
Vehicle type
Insurance information of driver(s)
The driver of the vehicle must also submit a police report and photographs of the accident scene to the insurer.
Serious Accidents
If an accident involves serious injuries that require immediate medical attention, by law it is the responsibility of the police to arrange transportation of any casualties to the nearest hospital or medical center. Some casualties have reported that this process can be slow and involve some confusion. Foreigners are sometimes delivered to hospitals where English is not spoken and experience difficulty communicating with doctors.
If you have been injured in an accident but are conscious and do not wish to rely on the police to direct you to a public hospital, you may choose to call an emergency service independently.
115 is Vietnam's public ambulance emergency service number. English is not likely to be understood by the call taker when using this service and ambulance response is not guaranteed—some callers have reported waiting for an ambulance that never arrived.
In Vietnam there are many local hospitals, each with their own specialized area of medical expertise and emergency services, but the language barrier could be a problem.
A 115 ambulance may deliver foreign accident victims to Cho Ray in District 5, which is the only local hospital dealing specifically with accidents and emergencies that has an English-speaking service.
If you accept to be treated at a local hospital, be aware that wait times can be significant depending on how many other patients need to be attended to. Due to heavy demands on the public health infrastructure, overcrowding can be an issue, and occasionally hospital beds must be shared.
Family Medical Practice offers a private emergency ambulance service with immediate response in English and Vietnamese, with translation in other foreign languages available. Following a road accident or any emergency in Vietnam, dial ∗9999 to receive a fast and professional response.
Our emergency alarm center dispatchers are on standby 24 hrs to provide immediate advice the moment a call is placed with instructions on how to manage the emergency at the scene, giving the victim the best possible chance of survival.
You will need to provide the following information to the dispatcher:
Name
Location (identify a landmark if you don't know address)
Description of the emergency
Answers to any emergency assessment questions asked
Calling ∗9999 doesn't mean that you will automatically be taken to FMP—you will be delivered to the most appropriate medical facility best equipped to take care of your emergency, increasing your chances of survival and improving the medical outcome of your accident.