Welcome to Family Medical Practice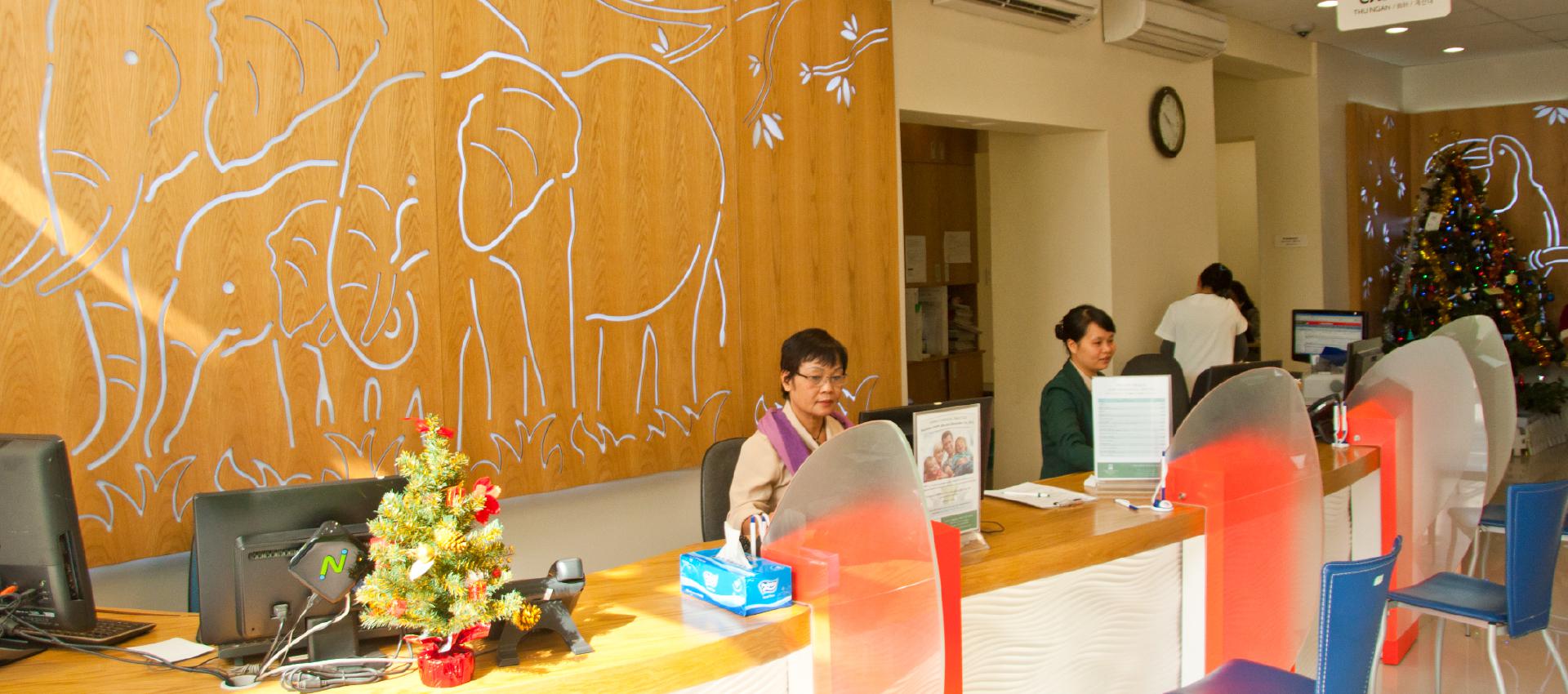 As the first foreign-owned and operated primary health care provider in Vietnam, Family Medical Practice has consistently remained at the forefront of international-standard medicine since our opening in 1995.
FMP Hanoi offers international-standard primary care medical services, with a diverse multinational team of physicians from all around the world—including Israel, Vietnam, the U.S., Canada, Japan, France, Sweden, Venezuela, and the Philippines. We have the latest in medical equipment and diagnostic tools, and can now offer extensive health care and emergency medical services nationwide to Vietnamese, expatriate, and corporate customers. Our considerable combined experience and expertise forms the basis of a compassionate, ethical, professional and confidential approach.
We provide emergency services, home visits if required, and regular consultations with general practitioners and specialist consultants to our customers, including many nationalities including residents and tourists to Vietnam.
Today and in the future, FMP Hanoi provides a compassionate, ethical, professional and confidential approach on a 24/7 basis for all family members from newborns to grandparents, and everyone in between. Through our check-up and wellness programs, we encourage and advise our patients on maintaining a healthy, happy lifestyle.
Our general outpatient health care services include:
General practice
Pediatric Care
Internal medicine
Obstetrics
Dermatology
Ophthalmology
ENT
Dentistry
Cardiology
Vaccinations
Physiotherapy
Orthopedics
Gynecology
Endoscopy
Emergency
We operate 24/7 pharmacies in all our locations, stocking only verified genuine medications; an imaging center with advanced CT scans and ultrasound equipment; and high-tech labs capable of turning around test results rapidly.
Always at the forefront of medicine, we recently introduced HPV testing as a more effective screening test for cervical cancer, and have one of the best Helicobacter pylori testing machines in the country.
All medical centers run international-standard medical emergency and evacuation services.
Our internationally certified emergency response team offers medical advice that begins the second a call is made. In all our locations, we have ultra-modern ambulances similarly equipped to mobile ICUs on standby, ready to reach those in critical need.
The combined experience of our international doctors and medical staff allows us to provide a standard of health care and emergency response that is among the best in the region.
Family Medical Practice—your health, our care.